BOKS is a FREE physical activity program that improves our children physically, mentally and socially by strengthening their minds and bodies through movement
The BOKS Program in Action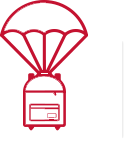 01 drop‑off & FREE PLAY
The kids check in, put their backpacks in a designated area and enjoy playing and socializing before BOKS starts.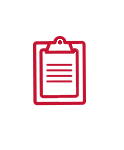 02 meeting & warm-up
Once the kids have arrived, the Lead Trainer briefly goes over the lesson plan for the day as well as the skill of the week.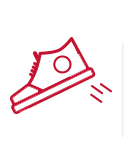 03 running‑related activity
The Lead Trainer leads a fun running‑related activity, as running is an essential part of every class.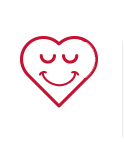 04 skill of the week
Each week the kids practice a particular skill such as push‑ups, sit‑ups or squats, which are incorporated into fun relays or obstacle courses.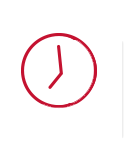 05 end‑of‑class game
Trainers promote community and sportsmanship with a playful game.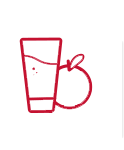 06 cooldown & boks bit
The kids stretch and cool down with some deep breaths and discuss the nutrition tip of the week with the Lead Trainer.
ABOUT US
Inspired to get her own kids moving and boost their academic performance, BOKS launched in October 2009 when founder Kathleen Tullie rallied a small-but-dedicated group of passionate moms armed with a mission, a simple idea and whistles. These moms were the first volunteers of what would become a nationwide movement.
Today, Kathleen and her teamwork alongside Reebok have gacs-rown BOKS to more than 1,200 schools and counting in 48 states and six countries.

PARTNER SPOTLIGHT
We're delighted to be a partner with BOKS For Kid
This month we had the pleasure of catching up with Adam M. Skolnick, General Manager of Toyota in Watertown, a long-time supporter of the BOKS program, and a father of three.
Skolnick explained his belief in the BOKS program and Toyota's reasons for sponsoring its local community by bringing BOKS to its schools, "I truly believe in the program and having three kids myself the need for physical activity really hits home.
Toyota of Watertown not only supports BOKS financially but has even wrapped vehicles in BOKS branding to help get the word out about the program within their showroom. You can even find BOKS on their website.
"It's important for businesses to give back to the community around them," added Skolnick. "Working with Kathleen and the team makes supporting BOKS as easy as getting dressed in the morning and I would encourage other businesses to get involved because it feels good to be a part of this program."
Thank you to Adam and Toyota of Watertown for supporting BOKS and bringing movement to more children!
THE BOKS BUZZ | FEBRUARY 2018